"..A self sufficient community centre for educative turism..."
---
Framework
The plan is to build around five self-sufficient human settlements that are based on sustainable principles and designed according to holistic architecture (see: holistic architecture). Every unit is not only a roof above your head, but it provides the inhabitants of warmth/coolness, stock, energy and almost all the food they need. The natural setup of the entire area is based on the permaculture principle of Bill Molison (see: Permaculture) and so the alimentation comes from permaculture gardens.
Apart from the settlements there will also be a place to camp with showers and toilets and a place to build a self-made shelter from ancient times or one out of one own's creativity. This may only be done with natural untreated local materials and without the use of heavy machinery.
Also a treehouse for the purpose of recreation and meditation will be made.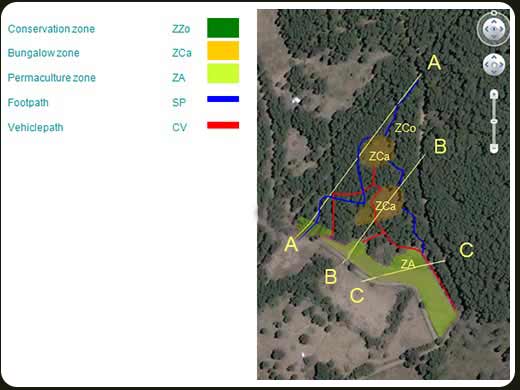 include ("activitiesmenu.php") ?>
---